London Exhibitions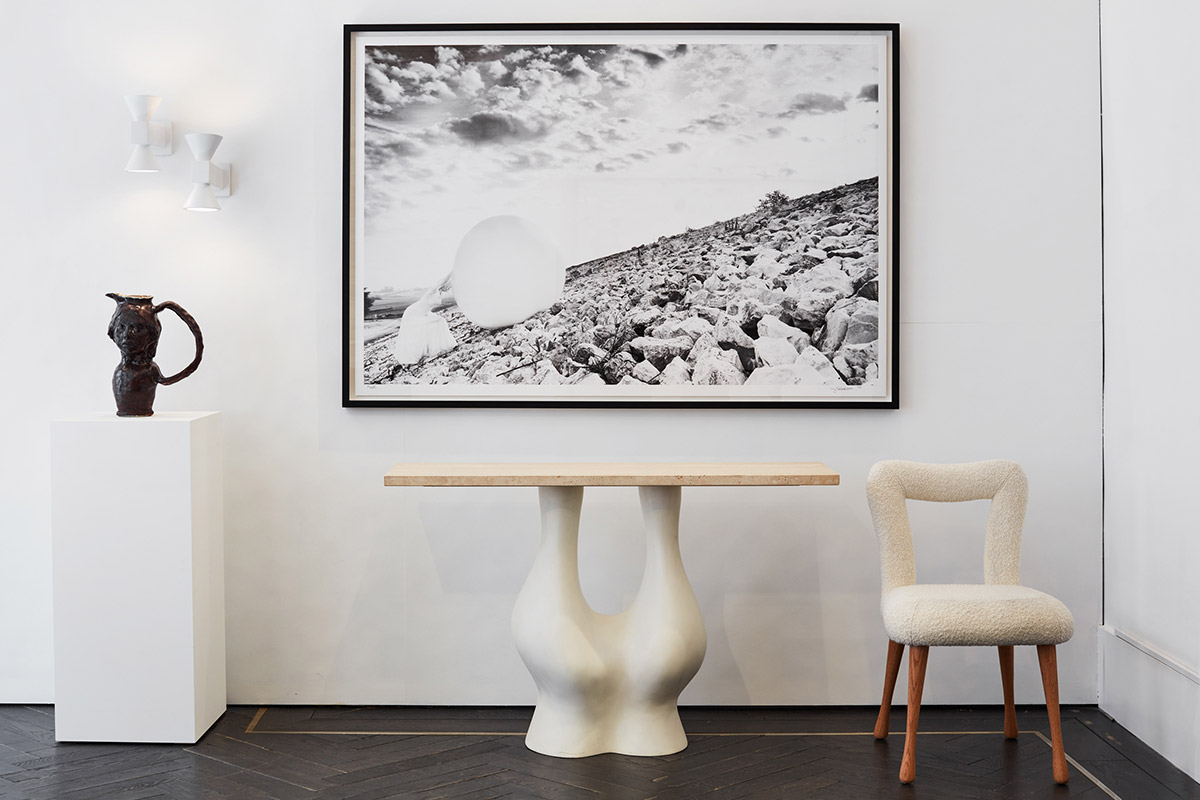 Andrée Putman
Marjorie Salvaterra
June 2023
RALPH PUCCI is delighted to exhibit a new selection of works by the doyenne of Parisian design, Andrée Putman, accompanied by Marjorie Salvaterra's powerful photography at 18 Albemarle Street in Mayfair.
Known for her free and atypical designs, revered French visionary Andrée Putman's long friendship with Ralph Pucci began in the 1980's where their work for Barney's, NY, successfully created the legendary "Olympia Goddess", "Husband" and "Mistress" mannequins. Revolutionising the reconciliation of 'rich' and 'poor' materials as well as transforming the application of light in design and interior architecture, Putman worked with RALPH PUCCI throughout her long career, culminating in the creation of Six Easy Pieces and Time Flies, collections of furniture that perfectly encapsulates the designer's elegance and sophistication.
Californian photographer Marjorie Salvaterra makes her UK debut with a new show at RALPH PUCCI (london). Known for her ability to investigate the many, and often contradictory, roles that are demanded of women in a modern life, Salvaterra's images reflect a humour also often displayed in Putman's work.
The collection of photographs tells the story of women and their daily journeys, from the roles women play to the ideals they are supposed to embody. In black and white theatrical presentation, Salvaterra's tableaus portray the fine line between sanity and insanity in trying to be all things to all people.
Past London Exhibitions